Production Runs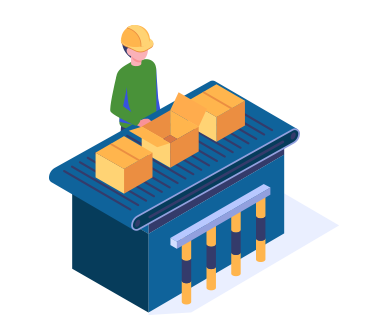 Production Runs
Lower costs with higher quantities of machined parts
Outsourcing your production machining has numerous well acknowledged advantages. When you outsource your machining needs to Affinity, you can expect professional workmanship delivered by experienced machinists, state-of-the-art facility with finest equipment to give you the confidence that the manufacturing process for your project runs smoothly from start to finish. Rely on our experience with a vast selection of materials and processes, so that you don't have to go from shop to shop to find someone who can complete your projects successfully.
Having served a large base of clients in diverse industries, including several large enterprises and innovative startups in Optics & Photonics, Medical Instruments, Robotics & Automation, Aerospace, Electronics, Clean-tech, Oil & Gas, Research & Development, Agriculture & Marine – Affinity can be your specialists in the design and manufacturing of high precision, high-quality, complex parts and products. Your team at Affinity loves new challenges, confident of meeting diverse custom machining needs for an extensive range of projects.
5 Reasons to Turn to Affinity for Machined Production Parts
We can meet all your manufacturing needs from prototyping, small batch production to large production runs. With over 20 years of experience, Affinity can be your reliable partner with our engineering tools, resources and manufacturing capabilities. We can quickly transform design into a three-dimensional solid model or prototype, which may significantly simplify your design and product development process or effectively solve time-sensitive component problems.
Lower Costs

The setup cost is amortized over larger volumes and delivers bigger cost savings

Quality

With larger quantities, we are able to invest more in terms of custom gauges, jigs and fixtures

Consistency

When things are running longer, it's easier to adjust the machines and tools and have dedicated capacity

Lead Times

With dedicated capacity get the benefit of lead times driven by your demand cycle

Multiple Ship Dates

We are able to offer a volume based price break on Single PO with staggered shipping schedules giving you the Supply Chain Flexibility
CNC Machining Designed
Truly Around your Project Needs
Competitive Pricing
Better quality
Assembly
Inspection reports
Material certification
Anodizing
Plating
Powder coating
Quality Reporting
When all of your parts are machined at Affinity you can be assured those parts are going to be produced in our ISO 9001 certified facilities and never outsourced to another machine shop. All parts are inspected for cosmetic conformance to workmanship standards and dimensional conformance on at least three dimensions (typically X, Y, and Z). With production parts for machining, we also provide conventional inspection reporting like FAIs, and Certificate of Compliance (COC) documentation.
---
---